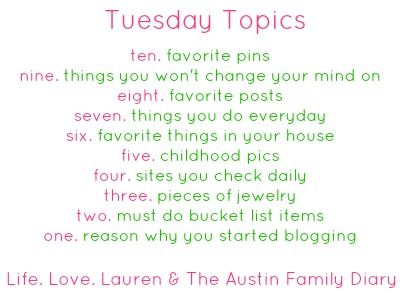 I decided to go with: 4 sites you check daily
They have the cutest stuff! Clothes, jewelry, baby stuff, all kinds of neat, boutique type stuff for prices I can actually afford! They have different deals every day. Check it out!
2. blogger.com OF COURSE! I love reading everyone's blogs and writing my own. When I don't have time, I get grouchy! LOL!
3. Lately, I have been going to
I do this almost daily to check out workouts for different muscle groups. I want to be lean and mean!
4. Facebook... who doesn't? I can't live without my MLFC ladies and their daily inspiration :)
Breakfast: I drank that yucky fiber drink again! EWWW, but it was more tolerable.. I drink it through a straw so I can HURRY and get it down. I had 2 (free range, organic, whatever) eggs with a little salsa, turkey bacon, and some raisins.
AM snack: A few almonds and some grape tomatoes.
Lunch: Turkey burger with veggies and an orange.
Dinner:Vegetable soup and a salad (I put the best dressing I could find on it- might be bad but oh well!) and a banana.
I feel no different really. Things are moving though, if you know what I mean. I am clean as a whistle! LOL! I am hoping this will help me start and keep up with cleaner eating. I really, really want to get where I want to be SO BAD!!!!!